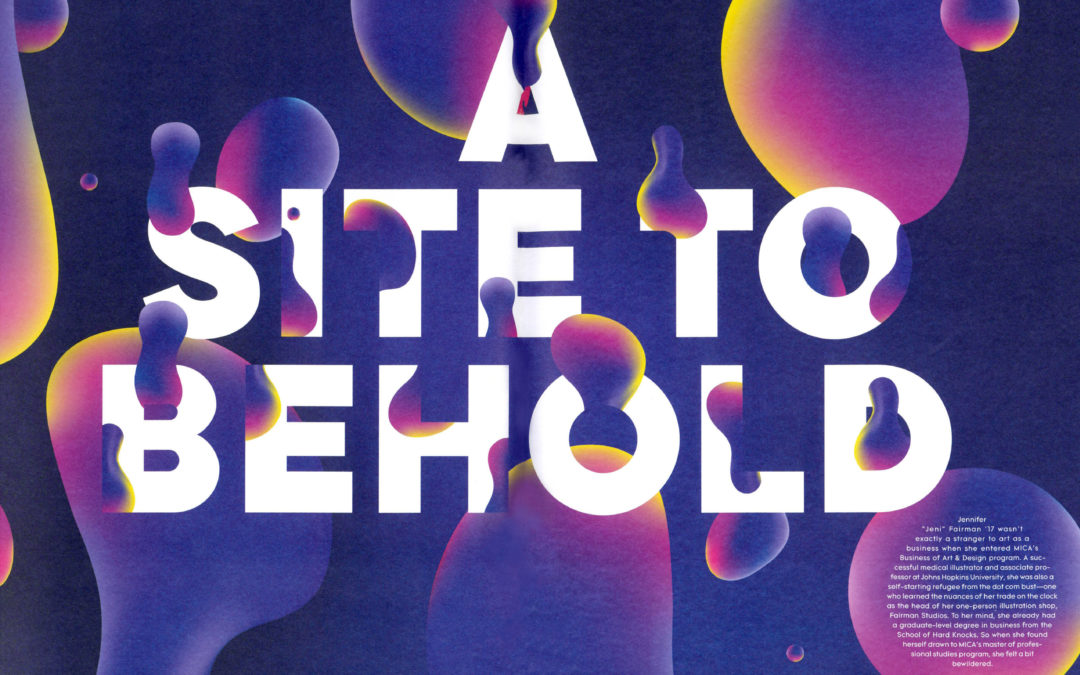 The journey from Fairman Studios' MICA MPS-BAD degree to Up/Start 2018 and the evolution of Illustr8science® is featured in the newest issue of COMMOTION, MICA's Graduate Studies alumni magazine. View the article by clicking on the images below, or...
read more
We know you have been waiting for this site and it is coming February 22nd, 2019. Visit us on Facebook for news and updates!
Read more about our progress:
Let's Start Something new

Say Hello!